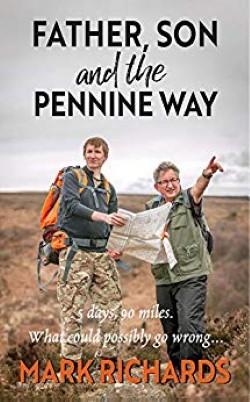 Father, Son and the Pennine Way
"Brilliantly written, insightful, brutally honest and laugh-out-loud funny."
"A great read I would recommend to anyone with even the remotest sense of humour."
Five days on the Pennine Way with my youngest son: the challenges we faced and the experiences we shared. What we learned about ourselves and about each other. And the sorry tale of how I came to walk a mile in my underpants…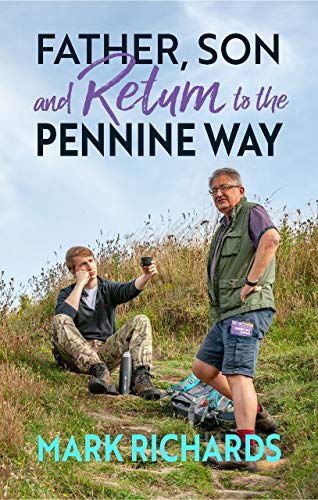 Father, Son and RETURN TO the Pennine Way
'Father, Son and Return to the Pennine Way' picks up where Mark and Alex left off two years ago and sees them complete the last 100 miles of the Pennine Way.
It's a walk that tests them to their limits (well, one of them…) as they come close to exhaustion, even closer to being eaten alive and – armed only with a pair of shorts and a cup of tea – face-to-face with an assassin.

And, of course, they meet the inevitable cast of 'characters.' Barefoot Jimmy, Mr & Mrs Mad Eye, Lonesome Pete and 'Theresa May.'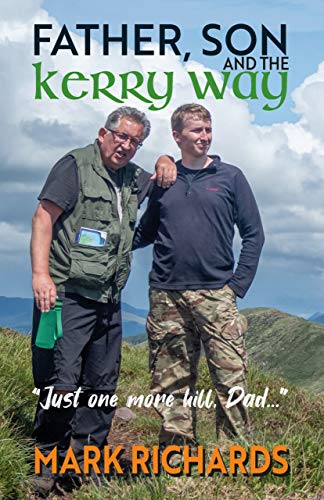 Father, Son and the kerry way
"This book is the best yet. Made me laugh out loud and in some cases wake my wife up because I laughed so hard. Thank you, Mark, for a wonderful read."
"I've never been to Ireland, let alone Kerry, but this book, with all its brilliant descriptions, had me hooked from the beginning. A brilliant and informative read."
The book is written in exactly the same style as the first two 'Pennine Way' books. There's the usual cast of characters and – sadly for one of us – there's an Irish bog lying in ambush…
But this is a deeper book than the first two. There were several different layers to Ireland. There was Padraig's Ireland of miles and punts and couples falling in love at the separator lorry. There was Noretta's Ireland of kilometres and Instagram and hand-pressed nut mylk…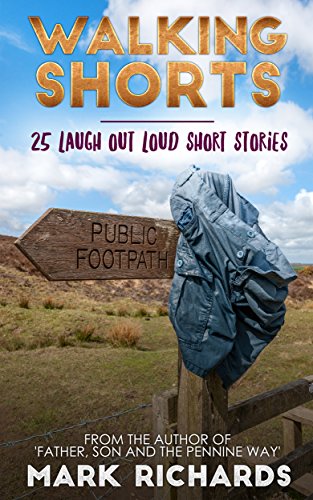 From interrupting an amorous couple in the throes of passion to stumbling into one of the UK's top-secret sites, these 25 short stories chart Mark Richards' journey from "total walking sceptic" to author of 'Father, Son and the Pennine Way.'
Written to give you 5 minutes' amusement in the middle of a stressful day, these stories will make you laugh out loud, despair at the author's incompetence – and inspire you to follow in his footsteps.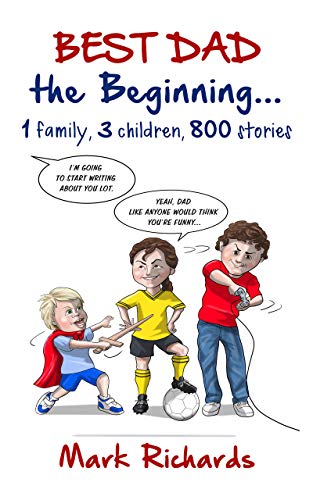 'Best Dad, the Beginning' is an introduction to the series. It starts as my daughter proclaims that, "George's party bag was absolutely rubbish" and ends as we drop our eldest son off at university and bid him a tearful – but short – goodbye.
Along the way there are the adventures, problems and questions that every family face…
Can you bring up children without gin?
When did our teenage son turn into a non-paying lodger?
And is it really possible for Mum and Dad to have a sex life with a teenage girl listening in the next room?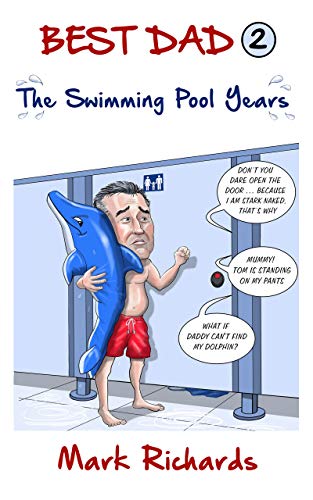 Best  Dad, The swimming pool years
Welcome to 'The Swimming Pool Years.' It begins with Jessica proclaiming that "George's party bag was absolutely rubbish" and ends with an exhausted little boy falling asleep after a serious – and expensive – bout of carol singing.
And along the way there are the usual problems for mum and dad to deal with…
Should we encourage the children to lie – even if it saves Dad a lot of money?
Is it really possible to 'be consistent' as a parent? Or are the textbooks just talking nonsense?
And how do you convince a weeping 5 year old that Speedy, the dead goldfish, is going to a special, watery Heaven?